Varadharaja Perumal Temple Kanchipuram – Darshan Timings
This temple is one of the 108 Divya Desams sung by Alwars, also the most important Vainava temples. This was praised by Thirumangai Alwar in 4 pasurams, by Boothath Alwar in 2 pasurams and by PeyAlwar in one Pasuram.
Poojas are performed five times a day. Poojas like Thirumanjanam, Vishwaroopa darsan, Thiruvaradhanam, Nivedanam and more….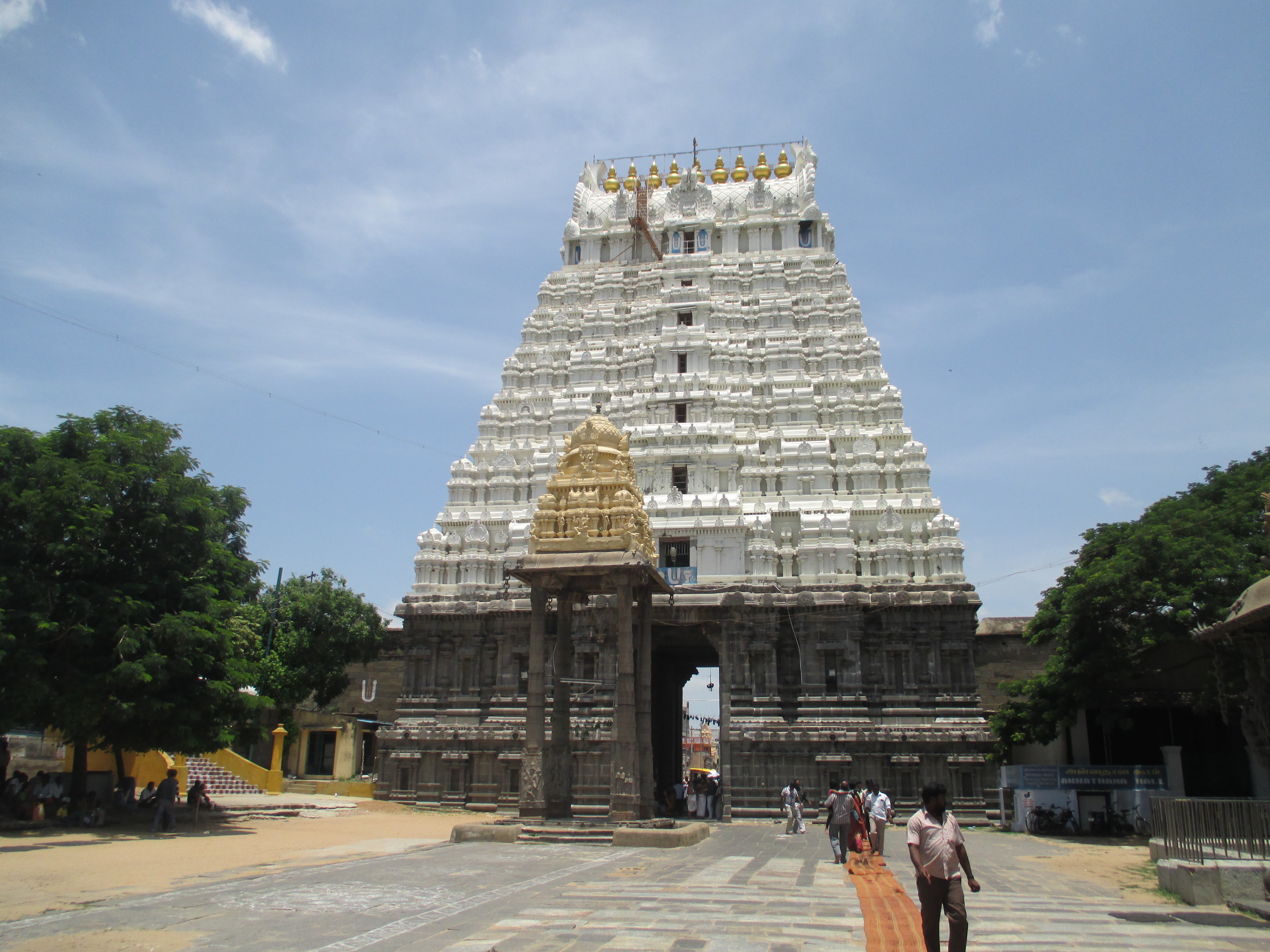 Temple Darshan Timings
Morning
6:00 am to 12.30 pm
Evening
3:30 PM to 8.30 PM
Special Darshan & Timings
| Sl.No | Darshan | Timings |
| --- | --- | --- |
| 1 | Vishwa roupa  Darshan | 6 AM – 7 AM |
| 2 | Free Darshan | 7 AM – 11 AM  & 5 PM – 8  PM |
| 3 | Darshan Fees | 11 AM  – 12 AM   & 3.30 PM – 5. PM |
| 4 | Thirumanjana Seva (In Perumal Sannidhi only) | 12.30 AM –  2.30 PM |
| 5 | Malarangi Seva (Decorated with flowers) | 6 PM – 7.00 PM |
| 6 | Mansa Seva | 8 PM – 8.30 PM |