Varadharaja Perumal Temple Kanchipuram – Poojas
This temple is one of the 108 Divya Desams sung by Alwars, also the most important Vainava temples. This was praised by Thirumangai Alwar in 4 pasurams, by Boothath Alwar in 2 pasurams and by PeyAlwar in one Pasuram.
Thirumanjanam to Perumal (Moolavar) on every Friday and on Hustha star Days. Ekantha Thirumanjanam at Thayar Sannadhi – on every Friday.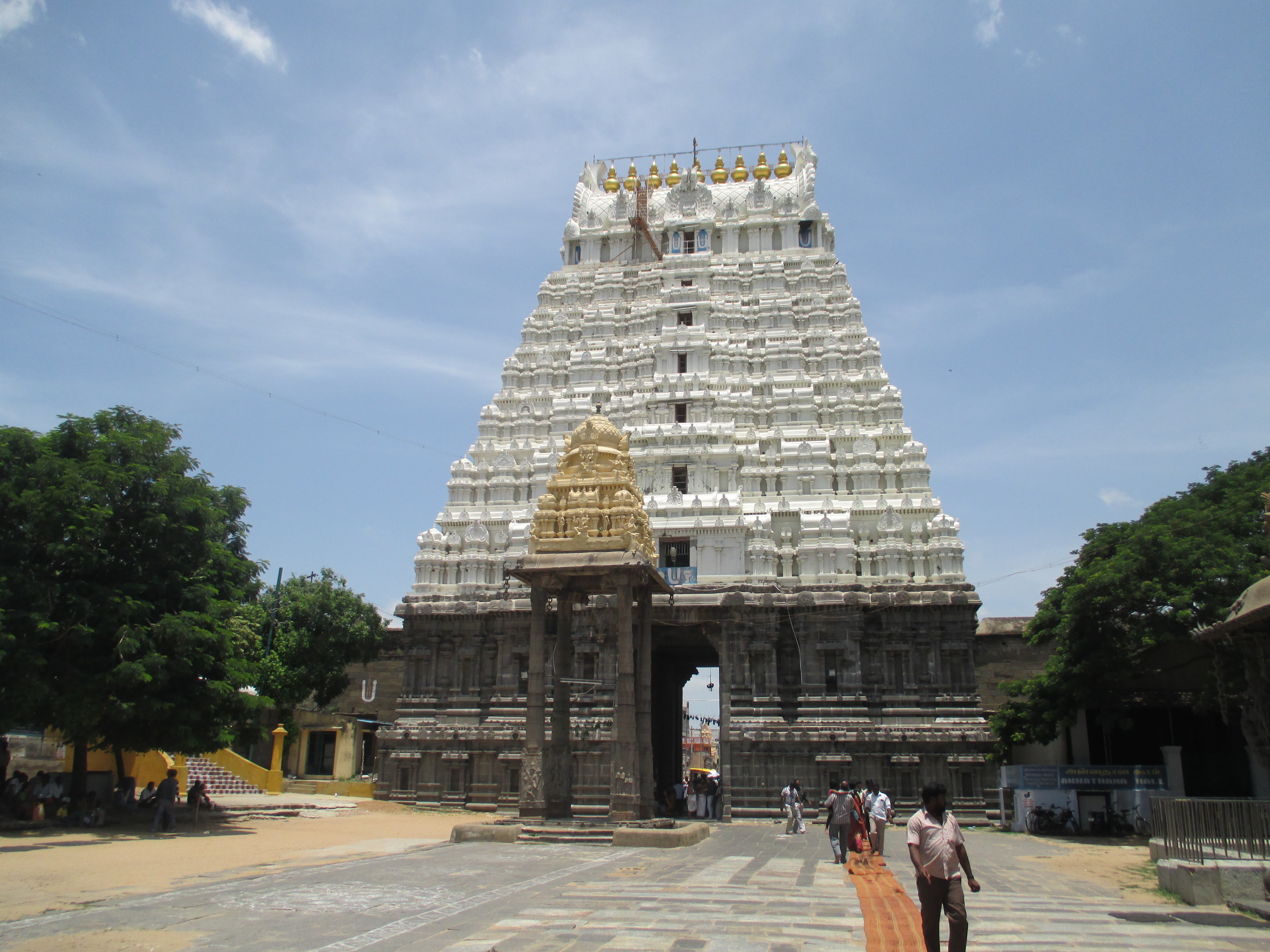 | Pooja Details | Time |
| --- | --- |
| Bringing Thirumanjanam & Vishwaroopa darsan | 6.00 AM |
| First Thiruvaradhanam | 6.30 – 7.30 AM  & 7.30 – 9.00 AM |
| Second  Nivedanam | 10.00 AM – 11.00 AM |
| Thirukkapu Sathudal (Closing of Sannidhi) | 12.30 AM – 3.30 PM |
| Sarva darshan | 3.30 AM – 6.00 PM |
| Third Thirumalai Sathupadi & Nivedanam | 6.00 AM – 6.30 PM |
| Fourth Thiruvaradanam | 7.00 AM – 8.00 PM |
| Manna Senai Theermanam | 8.00 AM – 8.30 PM |
Also Read :  Varadharaja Perumal Temple Kancheepuram – Darshan Timings