Athi Varadar Darshan, Ticket, Darshan Time for Local Kancheepuram Taluk People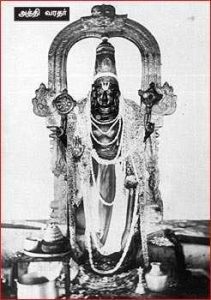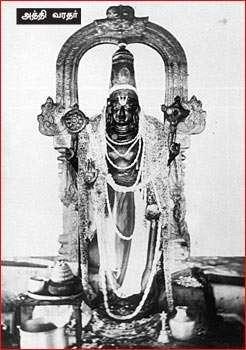 The Joint Commissioner (HR&CE) and the District Collector, Kancheepuram released the official notification to local Kancheepuram Taluk Devotees to get the Athi Varadar Darshan.
Kancheepuram peoples can avail the Athi Varadar Darashan in the below mentioned dates and time slot, devotees can get the Darshan ticket from the facilitation Centres from today onwards.
Aadhar card is mandatory to avail this Special Darshan.
Only for Local Kancheepuram Taluk Peoples
Darshan Dates
From 01.07.2019 to 03.07.2019
From 12.07.2019 to 24.07.2019
From 05.08.2019 to 12.08.2019
From 16.08.2019 to 17.08.2019
Darshan Time
From 5 PM to 8 PM on above specified dates
Entry
Entry through East Gopuram   (கிழக்கு கோபுரம்)
Tickets to be obtained from the following facilitation centres from June 28, onwards (From 10 AM to 5 PM)
Municipal Area
Ward No
Ticket Facilitation Centres
1 to 7
Devarlal Ramasamy School
8 to 12
Municipal Office
18 to 25
Public Health Division Office, Hospital Road
13 to 17 and 30
Tax Collection Centre, Krishnan Street, Pillayar Palayam
26 to 29 and 40
Tax Collection Centres, T.K. Nambi Street
31 to 35
Amma Unavagam, Vilakadikoil Street
41 to 45
Nasarathpettai Library
46 to 51
Tax Collection Centre, Ellappa Nagar, Sevilimedu
Rural Area
Sirukaveripakkam BDO Office
Govindawadi EO Office
Tirruppukuzhi VAO Office
Chittiyampakkam Library (RI Office)
General Facilitation Centre
AD Survey Office, Collector Office Campus
District Employment Office, Collector Office Campus
Also Read : Athi Varadar Perumal History  (Tamil)