Karthigai Deepam Festival 2018 Tiruvannamalai
Karthigai Deepam – Friday, 23rd November 2018
Karthigai Deepam festival is celebrated in Tamilnadu, Hindus will celebrate this festival. This festival comes in the month of Karthigai (mid-November to mid-December) as per Tamil Calendar. Devotees will celebrate in their houses by lighting up with rows of oil lamps (Deepam) in the evening of the festival day.
Thiruvannamalai Maha Karthigai Deepam will be visible at around 6 pm at the top of 2668 ft high holy mountain. The entire Mountain is for Lord Shiva. Sri Arunachaleswarar will bless devotees in the Temple at the time of lighting the Maha Deepam.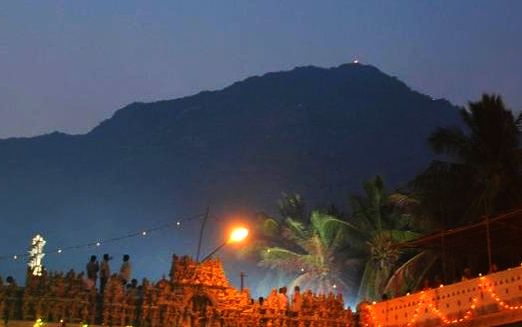 Lakhs of devotees will perform 14 KM Girivalam (circumambulation of the holy mountain).
This festival is celebrated for three days.
1st day : Appa Karthigai

2nd Day : Vadai Karthigai

3rd Day : Thiru Karthigai
Also Read : Tiruvannamalai Temple Timings
Karthigai Deeapm First Day Festival start in the early Morning 5.00 AM To 6.15 AM in between Holy flag Hosting on 14th Nov 2018 and ends in 26th Nov 2018.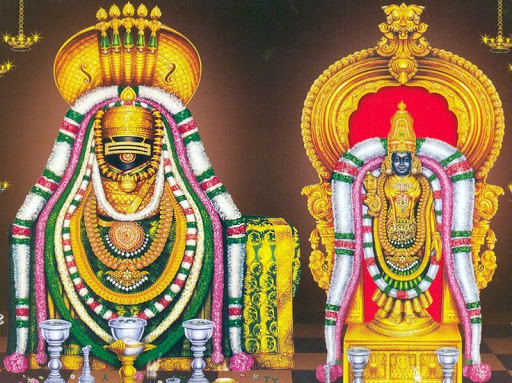 Karthigai Deepam 2018 Schedule
Tiruvannamalai Karthigai Deepam Festival 2018 – Schedule
Days
Date
Day
Morning
Evening
1st Day
14-Nov-2018
Flag Hosting
"
14-Nov-2018
Wednesday
Silver Vimanagal
Athikara Nanthi, Hamsa Vaganam
2nd Day
15-Nov-2018
Thursday
Arulmigu Vinayagar, Chandrasekarar Suriya Prabai Vaganam
PanchaMurthigal Silver Indiran Vimanam
3rd Day
16-Nov-2018
Friday
Arulmigu Vinayagar, Chandrasekarar Pootha vaganam
PanchaMurthigal Silver Anna Patchi Vimanam
4th Day
17-Nov-2018
Saturday
Arulmigu Vinayagar, Chandrasekarar Naaga vaganam
PanchaMurthigal Silver Kamadhenu, Silver Karpaga virutcham Vaganam.
5th Day
18-Nov-2018
Sunday
Arulmigu Vinayagar, Chandrasekarar Kanaadi Rishaba vaganam
PanchaMurthigal Silver Maha Rishaba vaganam.
6th Day
19-Nov-2018
Monday
Arulmigu Vinayagar, Chandrasekarar Elephant Vaganam, 63 Nayanmargal Urchavam
Silver Radham
7th Day
20-Nov-2018
Tuesday
PanchaMurthigal Maha Radham (wooden Car)
8th Day
21-Nov-2018
Wednesday
Arulmigu Vinayagar, Chandrasekarar Kuthirai vaganam
PanchaMurthigal Kuthirai vaganam
9th Day
22-Nov-2018
Thursday
Arulmigu Vinayagar, Chandrasekarar Purusha Muni Vaganam
Kailasha Vaganam, Kaadhenu Vaganam
10th Day
23-Nov-2018
Friday
4.00 Am BHARANI Deepam
6.00 pm MAHA DEEPAM Top of the Arunachalam Hill
11th Day
24-Nov-2018
Saturday
9.00 pm Ayyan kulathil Arulmigu Chandrasekarar Theppal
12th Day
25-Nov-2018
Sunday
Arulmigu Periya Nayagar GiriValam
9.00 pm Ayyan kulathil Arulmigu Barasakthi Amman Theppal
13th Day
26-Nov-2018
Monday
9.00 pm Ayyan kulathil Arulmigu Barasakthi Amman Theppal