Sri Parthasarathy Temple Vaikunta Ekadasi 2020 – Sorga Vasal Thirappu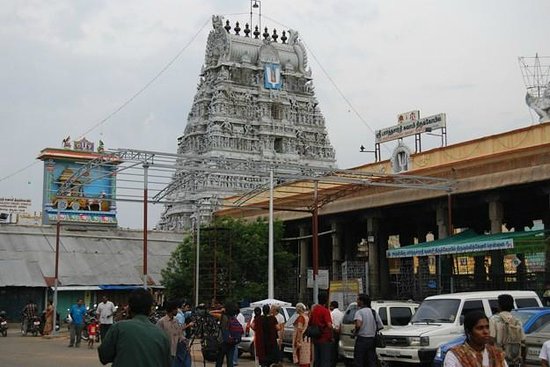 Arulmigu, Sri Parthasarathy Temple temple is 61st Divya Desam in 108 Vaishnava Divya Desams, this temple is located in Triplicane, Chennai.
The Vaikunda Ekadasi SorgaVasal Thiruppu festival is the important event in this temple.
Vaikunda Ekadasi will be held on the 25th Dec 2020 from 2.30 am to 11.30 pm. The Paramapatha door (Sorgavasal) will be opened at 4.30 am.
Here is the Complete Schedule
Sri Parthasarathy Temple Vaikunta Ekadasi 2020 – Sorga Vasal Thirappu
Srirangam Vaikunda Ekadasi Festival 2020  – 21 Schedule
Date
Program
Monday, 14 December, 2020
Thirunedunthandagam
Tuesday, 15 December, 2020
Pagalpathu 1st day
Wednesday, 16 December, 2020
Pagalpathu 2nd day
Thursday, 17 December, 2020
Pagalpathu 3rd day
Friday, 18 December, 2020
Pagalpathu 4th day
Saturday, 19 December, 2020
Pagalpathu 5th day
Sunday, 20 December, 2020
Pagalpathu 6th day
Monday, 21 December, 2020
Pagalpathu 7th day
Tuesday, 22 December, 2020
Pagalpathu 8th day
Wednesday, 23 December, 2020
Pagalpathu 9th day
Thursday, 24 December, 2020
Pagalpathu 10th day
Friday, 25 December, 2020
Vaikunda Ekadasi Festival – Irappathu (night) 1st day
Vaikunda Ekadasi – Sorga Vasal Opening (4.45 AM)
Saturday, 26 December, 2020
Irappathu 2nd day
Sunday, 27 December, 2020
Irappathu 3rd day
Monday, 28 December, 2020
Irappathu 4th day
Tuesday, 29 December, 2020
Irappathu 5th day
Wednesday, 30 December, 2020
Irappathu 6th day
Thursday, 31 December, 2020
Irappathu 7th day
Friday, 1 January, 2021
Irappathu 8th day
Saturday, 2 January, 2021
Irappathu 9th day
Sunday, 3 January, 2021
Irappathu 10th day