Shitala Saptami 2019 Date & Time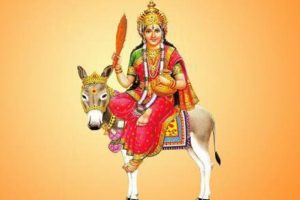 Sheetla Saptami and Ashtami is known as Shitala Ashtami. On this day, Shitala Mata is worshiped. She is considered as Goddess who protects the mother from infectious diseases.
This fasting of Sheetla Mata increases happiness and prosperity, while there is no major disease in the family with the fasting person. With the joy of Sheetla Mata, all kinds of diseases and faults end. A day before the Sheetala Saptami or Ashtami fast, food is prepared for the mother's discretion and for the family members. Stuffed and cold dishes are also used on the Sittala Saptami or Ashtami. After that, all the people in the house only eat cold food. After this worship the fireplace does not burn.
Shitala Saptami or Ashtami is done on the Saptami of the Krishna side of the month of Chitra month and on the Ashtami date. This year this fast is on March 27 and 28. In most parts of India, this fast is celebrated on the Saptami date. Some people celebrate it as Shitala Ashtami. In these days, both the worship and fast of Sheetla Mata will be done. On the other hand, Shitala Mata will be offered a cold drink
Sheetala Saptami Puja Muhurat = 06:15 to 18:19
Saptami Tithi Begins = 26th March 2019 8 PM
Saptami Tithi Ends = 27th March 2019 8:55 PM