Anjaneya Temple Timings, Ashoknagar, Chennai
A famous & beautiful Lord Hanuman Temple located in Ashok Nagar, Chennai. Devotee of Lord Hanuman had dream of building a temple for the Lord during his life time and took it on himself to achieve this. He had got a granite stone statue for the Lord made from his own savings.
Lord Hanuman is in standing position in this temple. Height of the statue is around 12 Feet. This temple is dedicated to Lord Hanuman
Daily pujas are performed by the temple priest. The pujas can be got performed by the temple priest or devotee themselves can perform it. The devotees can bring the 'prasadam' and offer to the Lord and no 'prasadam' are cooked in the temple. This temple is called 'suya puja koil'. Today vadamalai, butter alankaram are possible with the help of this group.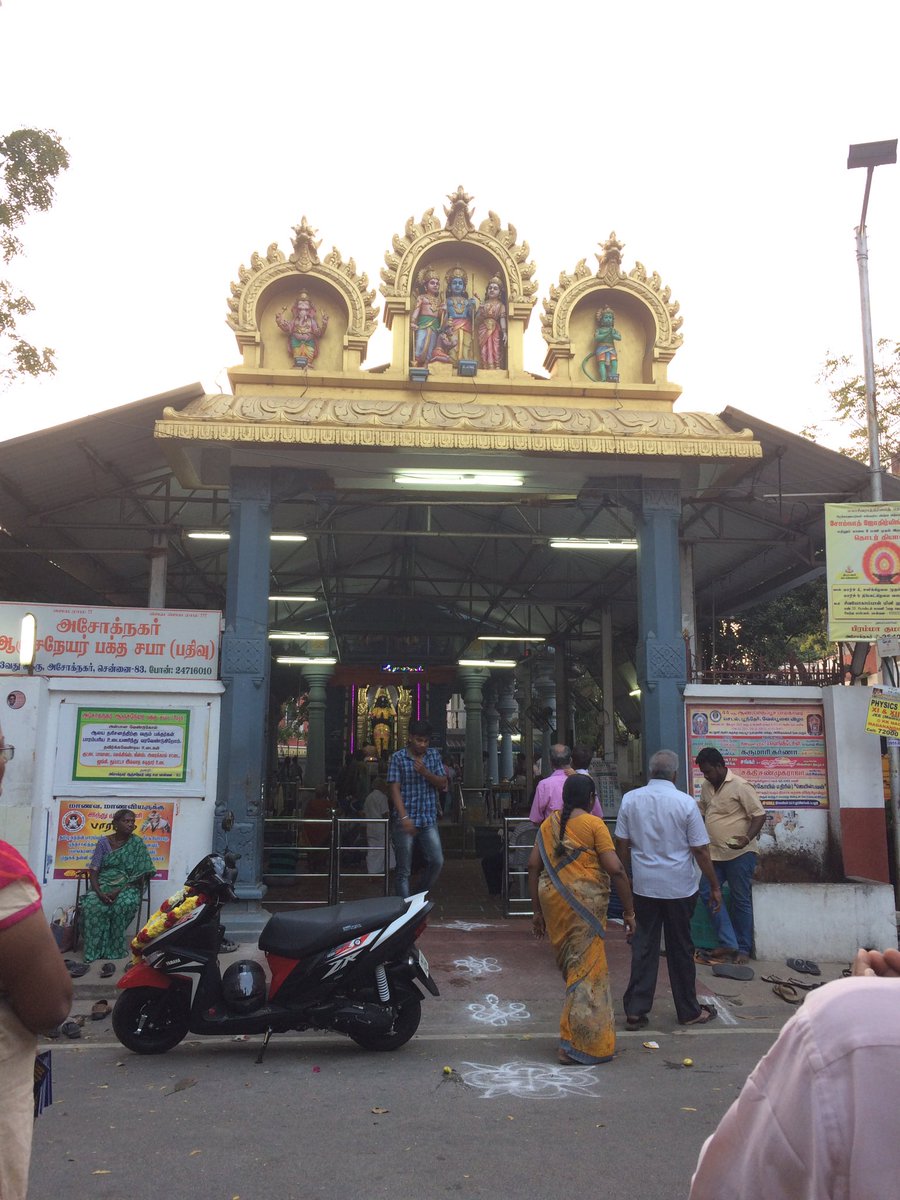 Important Festival for Lord Hanuman like Sri Rama Navami, Sri Hanumath Jayanthi are celebrated in a grand manner.
Hanuman Mantra / Sloka
Manojavam
Maarutatulyavegam
Jitendriyam Buddhimataam
Varistham,
Vaataatmajam
Vaanarayoothmukhyam
Sriramdootam Saranam
Prapadhye.
Address : Hanumanthavanam Trust, 53rd Street, Ashok Nagar, Chennai – 600 083
Temple Timings
Morning
6.00 AM to 11.00 PM
Evening
5:00 PM to 8:30 PM