TTD Special Entry Darshan Rs.300 Ticket for Dec 16 – Dec 31, 2022 Release date
The Tirumala Tirupati Devasthanam (TTD) will release the online quota of Special Entry Darshan Rs, 300 tickets for December 16 and December 31, 2022 on the TTD official website on December 13 (Tuesday) by 9 am. https://tirupatibalaji.ap.gov.in/#/login
Dec 17 – Dec 30 TTD SED tickets are already booked, this quota is only for 2 days i.e. December 16th and December 31st, 2022
TTD Official Press Release
The Rs.300/- SED tickets for December 16 and 31 will be released on December 13 at 9am in on-line by TTD.
The devotees are requested to make note of it and book accordingly.
The TTD has urged the devotees to make note of the information and book the SED Rs. 300 tickets accordingly.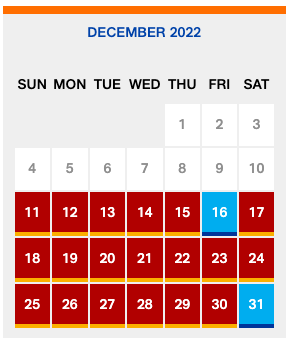 Also Read: TTD Arjitha Seva Tickets Availability 2023: Online Booking Date for Jan 2023